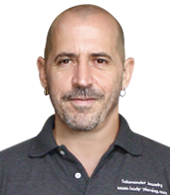 Thierry Chaussé
Managing Director
Thierry Chaussé is one of the co-founders of the company. Before the partnership, he was selling jewelry in Thailand. He opened our first office here with Avi Kaplan. He now oversees accounting, product development and key account management.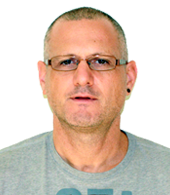 Avi Kaplan
Managing Director
Avi is also a co-founder of Salamander Jewelry. In the early days, he grew the business sourcing jewelry from Korea. He then helped run the factory in Seoul until we closed it and moved to Thailand. Since moving to Bangkok in 2004, he has been working on product development and servicing key client accounts.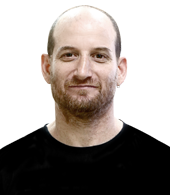 Ofer Avidan
General Manager
Ofer Avidan was the owner of a silver factory bought out by Salamander Jewelry in 2003. Ofer became part of the Salamander team from that stage, employed as Production Manager, and played a key role in overseeing the design and construction of the company's current factory. Ofer's efforts have cemented our exemplary operational procedures, developing the company's Sustainable Practice Strategy, achieving a full complement of ISO standard certification, and successfully achieving Salamander CSR Certified status for our organization. In April 2009, he was promoted to General Manager.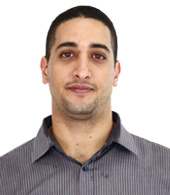 Itay Izhari
Product Development and Planning Manager
Itay has been with the company since 2013. He has more than 8 years of experience of global supply-chain and production scheduling. Today Itay is in charge of all of Salamander Jewelry's sourcing and manufacturing processes.
Wanna Phetjang
Customer Support and Production Manager
K. Wanna is Salamander Jewelry's longest standing employee. She has worked with us since 2000, when the company was located on Rambuttri Road, Bangkok. She spent most of the initial years in charge of assembly and order preparation. As the current Production Manager she is responsible for the following: assembly, coating and finishing, stock, quality control, external procurement, fashion jewelry, back order clearance, quality control and packaging.
Kamron Kamlue
Accounting Manager
K. Kamron has been with Salamander since very early in the company's life. From 2000 to 2003 he was in charge of company taxes on a part time basis. In 2003, he became our full time Accounting Manager. He oversees our accounting department, as well as monitoring the purchasing and receiving departments.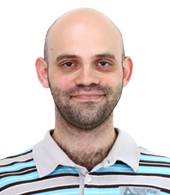 Vadim Mitropolitansky
Stock, IT and ERP Manager
Vadim joined Salamander in 2013. Currently he manages the IT and ERP Data departments, and is Salamander's Program Manager.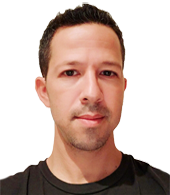 Tomer Shiri
Online Marketing Manager
Tomer has over 13 years' experience in the industry, having built a career helping businesses to develop their online presence and ROI, specializing in SEO and online marketing. Tomer joined Salamander Jewelry in 2015, and is responsible for developing and managing all online marketing activities for the company.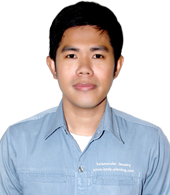 Wasan Kanchua
Safety, Occupational Health & Environment Manager
Wasan has been with the company since 2008. An expert in infrastructure and machinery, he is responsible for designing and controlling all of our production processes. He is now responsible for our safety, occupational health and environment systems.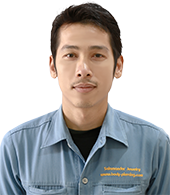 Surapon Jamsri
Maintenance Manager
Surapon has been with the company since 2011. He has 9 years' experience working with electrical engineering and industrial machinery. He also controls and manages the TPM and ISO 50001 (Energy management system) projects.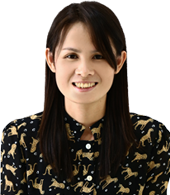 Praputsorn Choksungnoen
Human Resources Manager
Praputsorn graduated from Sukhothai Thammathirat Open University. She has 20 years' experience in human resources management, and is in charge of developing our forward-thinking staff training programs, and projects that educate and empower our local community. She has been with the company since 2013, and is a key figure in growing the company in line with our sustainable and modern human resource projects.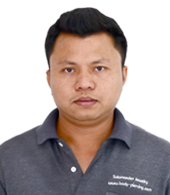 Uthai Chaisong
QA Manager
Uthai is a technology graduate specialized in jewelry making and molding. He has been with the company since July 2014. Uthai is a seasoned veteran of the jewelry industry for over 12 years, focusing on quality control, and at Salamander he is currently in charge of monitoring all of our systems and maintaining our highest standards of quality assurance.