Casting
---
Amongst our many other ranges, we were one of the first factories in Asia to offer steel cast jewelry. We started with piercing jewelry but our capacity now extends to bigger pieces like rings, bangles and pendants. Surgical steel jewelry can be a great substitute for silver as the material cost is much lower and it will not tarnish like silver, and shines brightly without the need for plating. Manufacturing costs are higher than silver but the finished products are cheaper in comparison. What is priceless though is that in a retail environment, the jewelry will never tarnish. Steel jewelry in display cases will remain attractive months and even years down the line. There is no need to re-polish or clean the jewelry every few weeks. We can plate steel jewelry in gold or use a PVD coating in black, zircon or gold. We can even apply a titanium coating to steel, and then anodize it in: green, yellow, dark blue, light blue, purple or rainbow. All of our silver is cast using our Yassul machine and our steel by an Indoterm.
COATING
---
ELECTRO PLATING
1. Rhodium plating
2. Silver plating
3. 14K, 18K Gold plating
4. 14K, 18K Rose gold plating
5. Anti-tarnish
PVD Coating Physical Vapor Deposition
1. Gold PVD
2.Rose gold PVD
3.Black PVD
4.Zircon gold PVD
5.Rainbow PVD
6. Dark blue PVD
7. Coffee PVD
8. Gun metal PVD
Anodize Titanium
1. Dark blue
2. Cobalt
3. Yellow
4. Purple
5. Rainbow
6. Turquoise
7. Green
8. Dark green
Anodize steel
1. Dark blue
2. Cobalt
3. Yellow
4. Purple
5. Rainbow
6. Green
Jewelry Prototyping, Prototyping with Wax
Design and Contract Manufacturing
---
Our designers know how to fit your needs and match materials for the most striking effect at the highest quality:
Our extensive prototyping process includes using molds, perfect for body piercing jewelry design. Prototyping can be done with wax by hand using CNC-WAX, RP-WAX. We also prototype molds using 3D-CAD
Choose your finish in black, zircon or gold, e-coating in red, pink, fuchsia, white, and many more. We can also provide:
Display designs in various formats in order to best show off quality workmanship
Laser Design for any needs
Box and packaging design. We can print your own labels with or without barcodes, and pack your jewelry in soft pouches or in blister packs. Whatever your needs, we will always do our best to fulfill them. We can print your artwork for display and we also offer customers access to our website database
Tattoo designs to make fashion sticker tattoos
Design under the brand KOOLKATANA – gothic stainless steel range in a variety of styles
Pattern designs in order to make images
Mold design with 3D-CAD
Building machines with CNC-WAX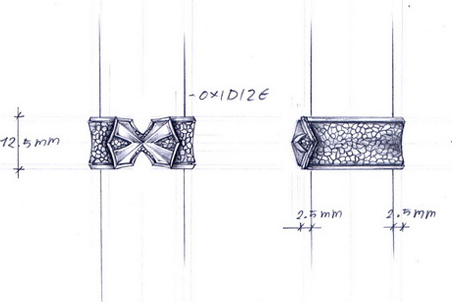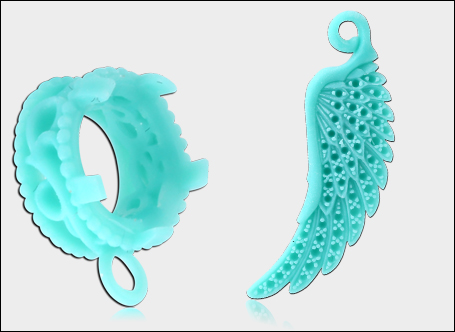 Consulting
---
At Salamander Jewelry co., Ltd. we have an exceptional operational standard portfolio across the board. Our experienced consulting team has the technical expertise of many standards in systems and human resources development, and we are committed to maximum sustainable performance.
Here are our standards:
Management Systems
ISO 9001: 2015 Quality Management System Quality Management System ISO 9001: 2015
ISO 14001 : 2015 Environmental management System Environmental Management System ISO 14001: 2015
OHSAS 18001 : 2007 Occupational health and Safety management System Occupational safety and health administration OHASA 18001:2017O: the 4 main definitions
ISO 26000 : 2010 Corporate Social Responsibility This standard is not obligatory but reflects the company's dedication to operate with the needs of the organization, its employees and society as a whole as a priority, always with ethical and sustainable development
Production Improvement Tools
5S
5S is a process by which a system with appropriate practices can be implemented to improve the working environment in situ, based around Japanese methodology. In both manufacturing and services, in which is used to increase the performance of an organization, the 5 techniques are as follows:
1. Sort (Seiri) (Regularize) is to distinguish between the necessary and the unnecessary within the working environment, eliminating where possible.
2. Set in Order (Seiton) (In place of where it should be) arranging placement of necessary items for ease of use.
3. Shine (Seiso) (Cleaning) the use of cleaning practices to improve the working efficiency and safety of the environment.
4. Standardize (Seiketsu) (Orderliness) upholding the practices of Seiso with efficiency and order.
5. Sustain (Shitsuke) (Habitual practice) the encouragement of self-training and discipline in all above elements.
Kaizen
Kaizen is a traditional Japanese philosophy that we apply across the entire organization meaning "positive continuous change." Kaizen is a technical method to engage all employees and achieve both higher efficiency and effectiveness, and improve in every aspect of the organization, to raise quality as a whole.
Our shop workers benefit greatly by our application of the Kaizen principles of stripping away unnecessary strains on time and energy. Practically this means a reduction in repetitive tasks, and a consistent improvement of the working environment with employee's health and well-being in mind.
Factory support
Wet Scrubber System
This is an efficient system used to clean gas stream waste emissions. A liquid spray film is injected into the gas stream, exposing any foreign particles to collection by way of inertia, blocking and diffusion.
In general, inertial collision is the most effective way to capture particles in the scrubber - drops of water that hold these particles are separated from the gas stream by gravity or by centrifugal force.
The process of particle filtration consists of 3 steps:
1. Particles collide with and are caught by the liquid droplets or film
2. Liquid droplets are separated from the gas stream
3. Waste water is filtered before disposal
Dust Collection System
Filtering is the principle way to separate particles from the gas stream. The most widely used type of filter has a porous structure with a combination of differently grained fibers that partially-block some gases and particles.
Filter bags are usually made of woven or felted fabric, efficiently capturing debris, which require regular cleaning.
Spongy fiber filters block any particles which adhere to the surface, aided by static charge.
Wastewater Treatment System
This stage of the treatment process can be divided into the following steps:
1. Primary Treatment Process: intended to isolate waste chemicals, balance and adjust PH, get rid of suspended solids and induce sedimentation and treatment of dense organic substances. The Primary Treatment Process consists of grate filters, balancing, floating sludge, sedimentation, etc.
2. Secondary Treatment Process: used in the treatment of heavy metal solutions, suspended organic substances, dissolved organic substances. Example processes: Crystalline precipitation, AS (Activated Sludge), Trickling Filters, (Rotating Biological Contactors, RBC), Pond, Etc.
3. Tertiary Treatment Process: used in the treatment of the remaining pollutants for better quality water, the pollutants removed in this process include colorants, heavy metal and nitrate food-additives.
4. Final Treatment Process: used for final adjustments such as via an aerobic pond, disinfected by ozone or chlorine. Waste water must be treated to pass drainage laws then disposed of into the public water resource.
Wastewater treatment systems can be divided into 3 types:
1. Physical water treatment systems used to separate particles of visible matter from the primary waste water. The process gets rid of suspended solids that precipitate themselves easily, and removal of fats and oils is usually the first step of the wastewater treatment system.
2. Chemical water treatment systems used to remove suspended solids or slow-precipitated solids and dissolved heavy metals, such as by introducing alum in the water, removing heavy metals.
3. Biological water treatment systems using microbes to degrade and transform organic substances into gases which are separated. The microorganisms after this process will be self-precipitated, therefore the wastewater treatment system will require least one sediment treatment system.
HAPPY WORKPLACE
Happy Workplace is our pioneering project to bring happiness to all staff through a working life balanced with healthy and fun activities, engendering a sense of team spirit throughout the Salamander organization as a whole. This ongoing project can be divided into the following 8 categories:
1. Happy Body : We encourage healthy lifestyles for all of our staff – both during working holidays and even break activities during the day. We also have a number of sports initiatives to help our staff stay fit outside of work.
2. Happy Heart : We run a number of charity and community work projects, from fundraisers in the local area for the disabled, to events raising money for children in need in border provinces.
3. Happy Family : Salamander encourages families to develop – high performing kids from the local community can be eligible for Salamander scholarships and sponsored training.
4. Happy Soul : Salamander enables all employees to carry out their religious practices without hindrance at work, and encourages making merit and other activities to encourage good relationships, such as celebrating birthdays in the proper fashion during office hours.
5. Happy Relax : Salamander knows how much relaxation plays a part in everyone's welfare, so we encourage temple visits and ample down time within the great facilities at our factory.
6. Happy Brain : We have a library and active training program at our factory so as to always encourage skills development and access to free knowledge.
7. Happy Money : Salamander encourages personal and familial financial responsibility through various free training initiatives, and supplementation of income through events such as holding markets in the workplace.
8. Happy Society : Perhaps our most important initiatives are those that bring our community together. We are proud of our soccer club with 160 participants, including regular tournaments, and our Taekwondo club with 65 local kids enrolled. We encourage participation at all levels to keep the local youth involved in healthy activities and away from drugs!
The Happy Workplace program is developed with the Vision Union Ministry guidelines in mind and marries with our overarching ethos as perhaps the world's most sustainable and progressive supplier of jewelry and body piercing jewelry.