Coating Services
Tel: 02-814-4455
Email: info@body-piercing.com

บริการเคลือบผิวด้วย เทคนิค PVD
บริษัท สลาแมนเดอร์ จิวเวอรี่ จำกัด มีบริการเคลือบผิวด้วยเทคนิค PVD พร้อมให้บริการกับลูกค้าตามที่ต้องการ กับเครื่องที่เหมาะสมกับลักษณะ และประเภทของงาน 3 ขนาดเครื่อง กับงานต่างๆ เช่น เครื่องประดับ เฟอร์นิเจอร์และอุปกรณ์ตกแต่งบ้าน เครื่องใช้ อุปกรณ์ตกแต่งรถยนต์ เรามีเครื่องจักรให้บริการเคลือบผิวทั้ง วิธีการแคโทดิกอาร์ก (Cathodic Arc) และวิธีการสปัตเตอริง (Sputtering) เพื่อให้ตอบสนองความต้องการ ของผู้ใช้งานและความเหมาะสมกับ ลักษณะการใช้งานหลากหลาย เช่น เครื่องประดับ ดอกสว่าน น๊อต เครื่องใช้ในครัว และอื่นๆ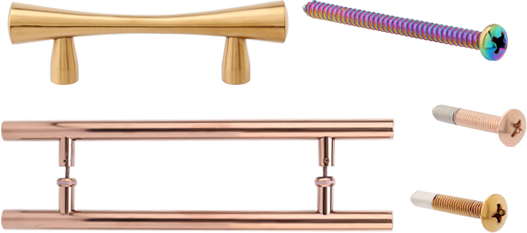 เครื่อง PVD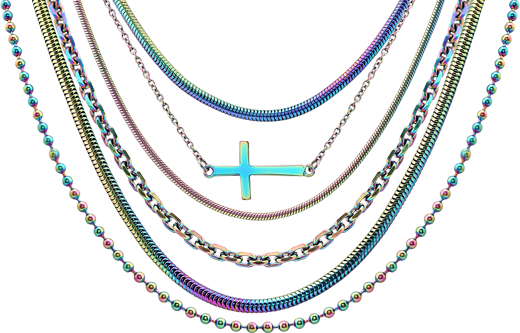 การเคลือบฟิล์มบาง ในสุญญากาศ
การเคลือบฟิล์มบางในสุญญากาศ หรือการ ตกเคลือบด้วยไอทางกายภาพ หรือการเคลือบผิวด้วยเทคนิค PVD เป็นการสร้างฟิล์มบางที่มีความแข็งแรงมาก ในการใช้งานทางอุตสาหกรรม และผู้ใช้งาน เพื่อคุณสมบัติในการเพิ่มความ ต้านทานการสึกหรอและลดแรงเสียดทาน
ความสามารถของการเคลือบ ผิวด้วยเทคนิค PVD
ปัจจุบัน ทางบริษัทฯให้บริการเคลือบผิว ด้วยเทคนิค PVD เราสามารถทำได้บน วัตถุดิบที่หลากหลายทั้ง สแตนเลส ไทเทเนียม เงิน ทอง ทองแดง และทองเหลือง ซึ่งเราสามารถทำสีได้ หลากหลาย ไม่ว่าจะสีทอง สีทองชมพู ที่ทำจากทองคำ สีดำ สีรุ้ง สีน้ำเงิน สีทองไทเทเนียม สีกาแฟ เป็นต้น อีกอย่างความแข็งของผิวเคลือบด้วยฟิล์ม บางในสุญญากาศสูงกว่าการชุบด้วยไฟฟ้า ถึง 5 เท่า ทำให้มีความทนต่อการสึกหรอ และแรงเสียดสี โดยทางเราสามารถทำตาม ความหนาที่ลูกค้าต้องการและตามมาตรฐาน ที่ทางเรากำหนดไว้ และทุกครั้งที่เราผลิต ในแต่ละรอบการผลิต เราจะออกแบบการ เตรียมชิ้นงานเพื่อเคลือบผิวให้ได้ปริมาณ มากที่สุด และคุณภาพดี เพื่อให้ได้ราคา ย่อมเยาว์ ทั้งนี้ทุกล๊อตในการผลิต มีการตรวจสอบคุณภาพของสินค้าด้วย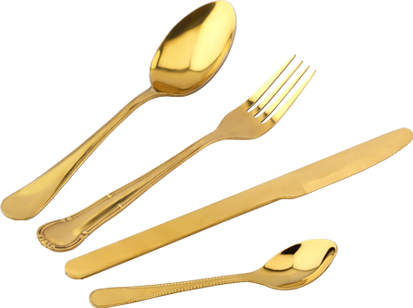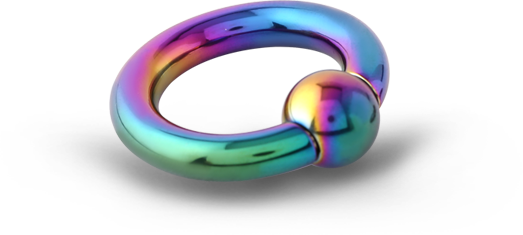 จุดแข็งของการเคลือบผิวด้วย เทคนิค PVD
เป็นกระบวนการเคลือบผิวด้วยเทคนิค PVD ไม่ก่อให้เกิดปัญหาสิ่งแวดล้อม และของเสียจากกระบวนการผลิต และไม่ก่อให้เกิดอันตรายกับผู้ใช้งาน
Color Chart

Salamander Jewelry PVD Coating
Salamander Jewelry offers an in-house PVD coating service that uses three different machines and two coating technologies to suit a broad range of applications such as Fashion Jewelry, Piercing Jewelry, Cutting tools, Nuts & Bolts, Utensils and many more. Visit the links for more information. We currently service the following industries: Automotive, Utensils, Fashion Accessories, Furniture, Home Decor, Jewelry, Tool coloring, Entertainment.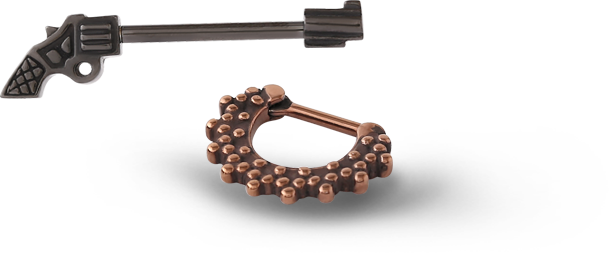 In Short
PVD coating (Physical Vapor Deposition coating) provides an extremely hard yet thin layer for many industrial and consumer applications. The process improves appearance, wear-resistance and reduces friction.
PVD Coating Operation and Specifications
We are coating a wide range of materials: Steel, Titanium, Silver, Gold, Brass & Copper. Salamander Jewelry PVD colors range as wide as the rainbow (we literally have a Rainbow color) including Long time favorites like Gold and Rose gold, and our Black that is as intense as it gets. Other options include Rainbow, Blue, Zircon gold, Hematite, and Coffee. Our standard PVD coating is an average between 0.10 to 0.15 microns thick BUT the hardness property of the PVD coating is five times higher than the traditional Electroplating of one micron! Ask us for a sample and test it yourself.
The Machines operate in cycles, one color per cycle, so small quantity orders can be combined with other pending orders to ensure full utilization of the machine to keep costs down. Each lot is being inspected using a Color Meter device to ensure color consistency.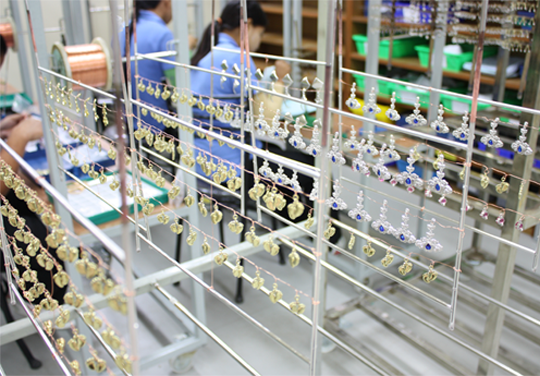 Strengths of PVD Coating
PVD coating, when compared to traditional Electroplating, is the more environmentally friendly option by far, as it does not produce any byproduct waste apart from the electricity the machine consumes. The PVD coating process is Free of any toxic materials and does not contribute to the Nickel release of the jewelry piece making it the preferable choice for Children's Jewelry and Invasive piercings. The PVD coating process has a much lower impact on the environment as it produces significantly lower waste during its operation.
PVD Coating Tests passed
- Cross Cut
- Bending test
- Wipe test 1kgf 300times
- Salt Spray Saline solution dipping
- Body sweat
- Urathane Gas test
- Toxicology