How To Start A Body Jewelry Shop Online
If you love jewelry and the entrepreneurial bug has bitten, selling jewelry can be a lucrative business to delve into.
This is also something you can do online and make some cost savings. These are on costs like rent, utilities, and so on.
If this sounds like an excellent idea, here is how to start a body jewelry shop online.
1. Begin Thinking About A Website
As an online business, your biggest resource is your website. In the same way people walk into brick and mortar shops, your customers will visit your website to see what you have on offer, find your contacts in case they need to call, and even make purchases.
The other thing about a website is that it does not limit you to a specific location; you can get orders from the region, different states, and even countries.
If you do not have good web design skills, look into hiring someone to set up a professional-looking, well-integrated site.
2. Look Into The Legal Requirements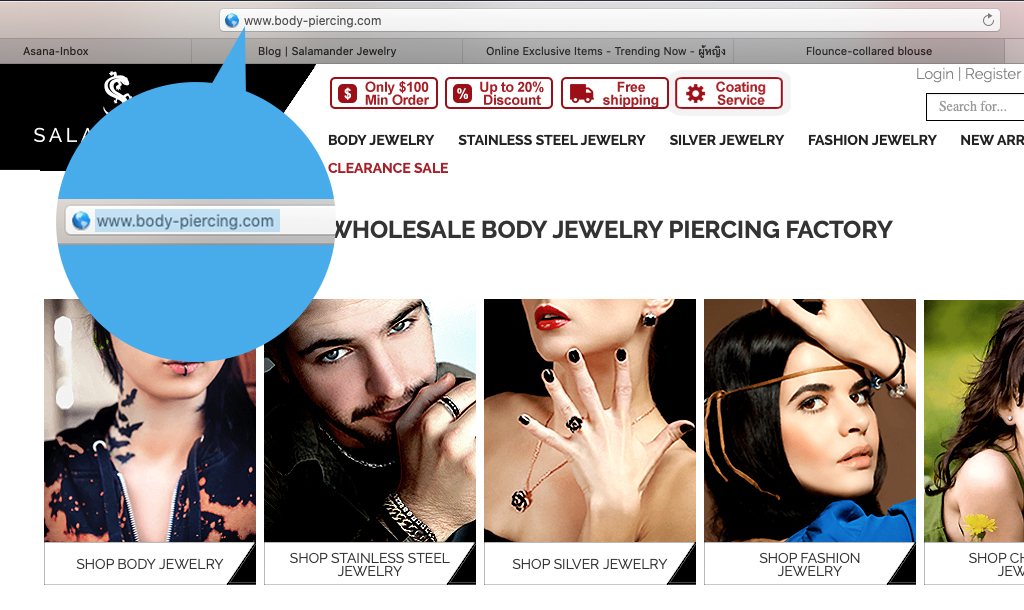 You will need to have a business name that is not in use by another business. This becomes the name your brand will become recognized by. Once you get the all-clear, you can register the company.
There are different business types to consider, each with different features. For example, an LLC prevents you from being liable for any issues as you run your business. A sole proprietorship does not have this provision.
You also need to look into licensure and business permits for this type of business. Also, familiarize yourself with the taxation rule in your jurisdiction.
3. Create A Marketing Strategy

Every single business needs to have a sound marketing strategy. This lets potential customers know about your business and what it offers.
Essentially, you need to drive as much traffic to your site as possible. The more eyes you get on it, the higher your probability of making a sale. You do not need to spend money to do this, at least not initially. Some strategies to implement include:
Word of mouth marketing where you tell a friend to tell a friend
SEO, which entails creating quality content that will be ranked highly in search engines
Email marketing
Social media marketing: open multiple social media business accounts and create fun, shareable content. ensure to like these back to your website
This will be a continuous effort that you need to refine consistently. Think about your audience, how to target them better and what they respond best to. This should become clearer with time.
4. Make A Splash

Product photography is extremely important to purchase decisions. With your clients not being able to see an item and touch it, good photography becomes even more important.
You might want to consider getting a professional photographer to do the online catalog of your jewelry pieces. You can also consider investing in a good camera and simple lighting equipment.
Finally…
You will need a reliable manufacturer to supply you with trendy, unique jewelry designs to stock your shop. At Salamander Jewelry, we have years of experience supporting businesses like yours. So talk to us today, and let us help you build an enviable online body jewelry shop.
---