Doug Malloy – believe it or not…
Who would have thought that one of the co-creators of something so torturously dull could be involved in the most exciting and controversial fashion trends to sweep the earth, and which is still growing in popularity and being taken to new extremes? Doug Malloy (also known by his alias Richard Simonton) was one of the founders of the Muzak Corporation.
It turns out that many of the myths attributed to body piercing history and culture lead back to Malloy. If you've heard about Roman centurions with pierced nipples upon which to hang their cloaks, then you've fallen for one of Malloy's myths. In fact, many of the details of his own life are similarly shrouded in mystery, but it is certain that he played a bit part in the evolution of body piercing. He was heavily involved in the subculture, specifically the BDSM movement.
Malloy's double life led him in and out of LA's gay parties, and he was known to have had a variety of genital piercings and nipple piercings. The time at which he had these makes him undoubtedly a pioneer in this field and his back catalog of photography attest to his enthusiasm for the subject.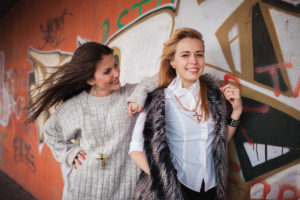 His (mostly fictional) autobiography, Diary of a Piercing Freak, was a seminal work that opened a lot of eyes to the whys and wherefores of the movement, and Malloy began to grow a network of enthusiasts all over the world. He joined forces with several high-profile piercers and tattoo artists in Los Angeles, which was where he met Jim Ward, another of body piercing's most influential figures.
Malloy (Simonton) convinced Ward that the massive growth in interest in piercing as a hobby could turn into something lucrative, and together they made it their mission to promote the movement even further. Ward and Malloy started Gauntlet, producing body jewelry on an ever-increasing scale. Malloy also worked to develop the techniques of the day, particularly the more unknown piercing zones like the genitals. They produced a fanzine, Piercing Fans International Quarterly (PFIQ), which doubled for a while as a subscription matchmaking service – incredible innovative for its day.
Malloy's other notable contribution to piercing popularity (and questionable lore) was a pamphlet called Body and Genital Piercing in Brief, perhaps the Rosetta Stone of piercing myths – chock full of apocryphal accounts and fantastical titillating nonsense. Malloy was a huge fan of the erotic aspects of body piercing, and his enthusiasm certainly comes through in his legacy. His documents were circulated so widely that it's now become difficult to separate the real from the fantasy. One thing is for sure though, body piercing would not be the same if it weren't for Doug Malloy.
---